Annual General Meeting – Museum of Nature
Thursday, November 21, 2019
Interested in AGM sponsorship opportunities? Click here.
Agenda
17h00 – 18h15 – Registration / Networking
18h15 – 18h30 – Opening Remarks / Year in Review – Chapter Executive
18h30 – 19h15 – Dinner
19h15 – 20h30 – Presentation and Q&A
20h30 – 20h45 – Chapter Business – Election
20h45 – 21h30 – Networking and Evening Close-out
Location
Museum of Nature – 240 McLeod St, Ottawa, ON K2P 2R1
Paid parking is available on the Canadian Museum of Nature grounds.  Street parking in vicinity and public transportation available.
Tickets
$100 Current ASIS/DRIE/ISSA Members
$125 Non-members and guests
Corporate Tables $800 (includes corporate logo on the table)
All tickets must be purchased in advance online. Email confirmation receipt sent automatically upon payment.
Dress
Presentation Title: Protecting Public Buildings, Plazas, and Pedestrians against Vehicle Ramming Attacks with CPTED
Today's threats are evolving quickly and we must design the built environment to be able to dissuade and deter attacks on the property, pedestrians, and open plazas. This session addresses how CPTED, crime prevention through environmental design, can use boundary definition and territoriality to deflect vehicle ramming attacks that are becoming more frequent as a means of causing terror and damage. There will be discussion and demonstrations on the proper design specification and application of bollards, barriers, and level changes to protect out building assets from these kinds of attacks.
Speaker Biography – Randy I. Atlas Ph.D., FAIA, CPP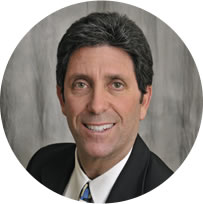 Randy Atlas is America's only architect / criminologist. Atlas received his Doctorate of Criminology from Florida State University, a Masters in Architecture from the University of Illinois, and a Bachelor of Criminal Justice degree from University of South Florida. Atlas is president of Atlas Safety & Security Design Inc., based in Fort Lauderdale, Florida. He is a registered architect in Florida, nationally accredited with National Council Architectural Registration Board (N.C.A.R.B.), and a Fellow of the American Institute of Architects.  Dr. Atlas is a Certified Protection Professional (CPP) from the ASIS International, and past chairman of the ASIS Security Architecture and Engineering Council, and an appointed member of the National Fire Protection Association (NFPA) Premises Security Committee, which developed the new NFPA 730/ 731 premises security standards and guidelines. Atlas is a committee member of the American Society of Testing Materials (ASTM) F33 on Corrections and Detention Facilities, and the ASTM E54 Homeland Security Committee. He is a member of the Florida Design Out Crime network, the International CPTED Association, a member of the International Society of Crime Prevention Practitioners, and the International Association of Counterterrorism and Security Professionals. Dr. Atlas is a nationally recognized trainer and author on Crime Prevention Through Environmental Design (CPTED). Atlas authored the book 21st Century Security and CPTED in 2008, and the new 2nd Edition in 2013. Atlas teaches an on-line E Learning CPTED Certified Practitioners course at Florida Atlantic University. Atlas is a Board member of the International CPTED Association and is certified as a CPTED practitioner through ICA.
Registration has now closed for the event.