CERTIFICATION COMMITTEE
Special Edition Newsletter on Certification: Version 3.0 – Fall 2022. Read Now
The ASIS Ottawa chapter is putting together new committees to help build a stronger foundation for our local security community. One of these committee is on certification. The chapter wants to facilitate, support and promote certification activities at the local level.
TERMS OF REFERENCE
The role of the committee
This committee will provide advice to the chapter, promote and facilitate certification activities
The committee will meet on a quarterly basis (at minimum) via MS Teams
The committee will provide advice in writing to the ASIS Ottawa chapter team
The committee will facilitate webinars or other events to promote ASIS related certifications or to share best practices
EXPECTATIONS
Proposed dates for meeting:
Planned meetings (to discuss preference):
Friday June 3 – 1:30pm – 3:00pm
Friday September 23- 1:30pm – 3:00pm
Friday December 9- 1:30pm – 3:00pm
EDUCATION COMMITTEE
The chapter wants to engage schools, universities and other educational institutions to support students that are interested in making a career in security, including young professionals. ASIS offers several scholarships, training and education events, certification, job advertisements and mentoring opportunities.
The role of the committee (terms of reference)
Provide advice to the chapter on how to best engage and serve the local security education community of interest (academic & industry)
Support and facilitate mentorship opportunities, education and networking activities
Share and promote communication with student and young professionals
Meet several times a year, with opportunity for non-committee member attendance
Assist with promoting the annual student essay grant (3 winning prices of 1000$)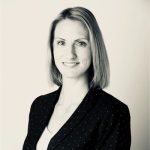 Nicole Ouellet (WIS liaison)
Regional Intelligence Manager – IDCSC | GSII 
Meta | 661 University Ave, Suite 1201, Toronto, Canada
Mobile: +1 (647) 920-4650
Women in Security for OSAC and a mentor member of Women in Security and Privacy (WiSP).