Blast Protection Planning
Wednesday, February 5, 2020
Date:
Wednesday, February 5th, 2020
5:30 – 6:00 p.m. Registration / Networking
6:00 – 6:45 p.m. Dinner / Chapter Business –
6:45 – 7:45 p.m. Presentation
7:45 – 8:15 p.m. Close-out & Networking
Location:
Al's Steakhouse, 327 Elgin Street, Ottawa, ON K2P 1M5.
Street parking in vicinity and public transportation available.
This event is open to ASIS Members and their guests.
Tickets are $35 for Current ASIS/DRIE/ISSA Members and $45 for guests of ASIS members
All tickets must be purchased in advance online. You will receive a confirmation receipt.
A brief illustrated introduction to blast protection planning, exploring the behaviour of blast through to the practicalities of incorporating blast protection into an integrated security schema. This will include simple to use rules of thumb and provide a sense of some of the pitfalls in blast protection design.
ALEXANDER (ALEC) H.HAY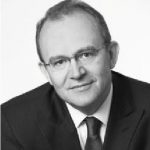 PhD CEng PEng FICE FlnstRE CRM
Risk, Resilience & Security Planner
Founding Principal of Southern Harbour Ltd, based in Toronto, Alec was previously the Resilience & Security leader at DIALOG, before which he served 25 years in the British Royal Engineers. A graduate of the University of Edinburgh, the Royal School of Military Engineering and the University of Toronto, he specialised over the last 30+ years in fortifications and infrastructure development, which he practised around the World. He has held various lead security design and protection planning roles for high-value facilities, both campaign and domestic, as well as protection capability development for new and emerging weapons. He is an adjunct professor at the University of Toronto Centre for Resilience of Critical Infrastructure, where he focuses on operational risks and resilience of complex infrastructure systems and their socioeconomic influence. He speaks internationally on infrastructure risk and resilience, is author of numerous books, articles and research papers and is a Principal and reviewer of the Register of Security Engineers and Specialists.