Campus Security Event
Tue, Oct 25, 2022, 4:30 pm-6:30 pm EST
@ Ottawa Police Association
ottawapa.ca
141 Catherine St, Ottawa, ON K2P 1C3
Parking: Street parking in the vicinity and public transportation available
Business Update and Presentation: 5:00-5:40
Join us on Tuesday, October 25th, 4:30 pm – 6:30 pm for a wine and cheese event on Campus Security with guest speaker Hi Nguyen, Director of Protection Services, University of Ottawa!
During the event, we will learn about Hi's background, mandate and responsibilities at the University of Ottawa, his team and the program. As campus security comes with its own unique set of challenges, we will dig into how the team is overcoming these challenges and innovating. The presentation will be followed by a Q & A session.
A glass of wine, cheese, crackers and fresh fruit will be served, and a cash bar will be available for those interested.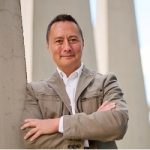 Hi Nguyen is a former RCMP officer and the current Director of Protection Services at the University of Ottawa.  He began his career in Langley, BC, in 2003 as a patrol officer.  Throughout his 14-year career in the Mounties, Hi was a bodyguard for Prime Minister Harper and a National Security investigator in Ottawa.  After leaving the RCMP, Hi was the startup founder of a business dedicated to helping kids with learning disabilities.  In 2020, he sold his business and pursued a career in corporate security.
Hi is also a public speaker on the topic of "Leadership in Security" and the host of "Upgrade: Leadership retreat for security professionals", a yearly event dedicated to raising leadership skills within the security and law enforcement industry.
Credit Information
Completion of this webinar is eligible for one CPE credit.
Registration
We ask that you register and drop by on your own schedule to assist organizers!
After registering, you will receive a confirmation email containing information about joining the meeting.
*Note: Speakers and content are subject to change without notice.
For any technical questions, you can contact raphael.duguay@cnsc-ccsn.gc.ca
Our thanks to our sponsors for sponsorship of this event.