Certification Information Session
Wed, Jun 22, 2022, 3:00pm EST
The ASIS Ottawa Chapter certification committee would like to share the results of our recent 2022 pool – Interest in pursuing an ASIS certification.
We received 31 responses: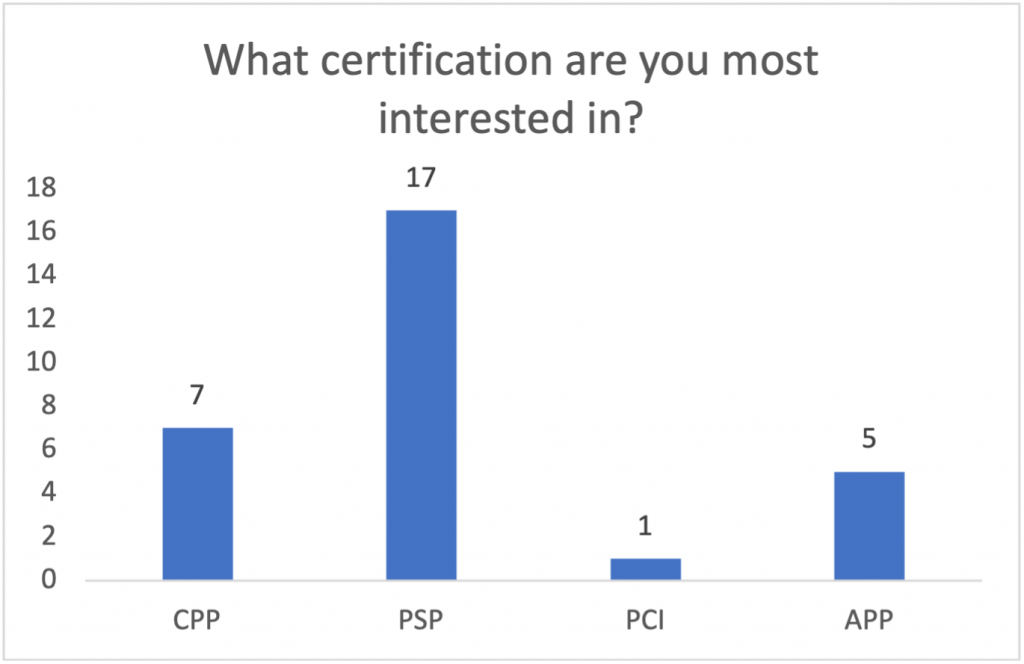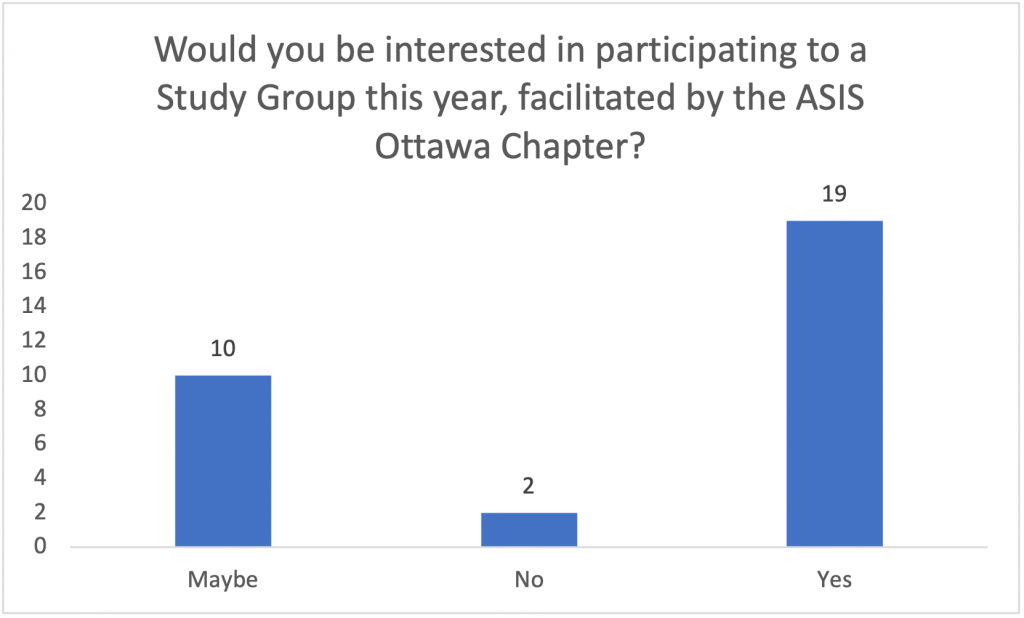 Based on the information received, the certification committee will organize and facilitate a PSP study group this year. If you are interested in joining a study group or wanting to learn more about ASIS certifications, please join us on June 22, 2022 at 3:00pm.
We will be hosting a certification information session virtually. During this meeting, we will answers certification Q & A's, and get together to prepare and plan the 2022 PSP study group.