Young Professionals Event
Wednesday, September 18, 2019
Open to All ASIS Membership
Wednesday, September 18th at 5pm
Shopify HQ, 234 Laurier, 2nd Floor Lounge
Street and underground parking in the vicinity and public transportation available.
In a rapidly changing world, security professionals are the gatekeepers. Every day is different: from interview techniques and case analysis to threat and risk assessments, we provide insight and guidance to secure an array of information, assets, and people. We develop this skill set through experience. In other words, we learn by doing.
Please join ASIS Ottawa Chapter 140 for an experiential learning event on Wednesday, September 18th. Together, we will tackle a timely case study and break it down into a formula actionable to you. Connect with new security colleagues and engage with our existing membership. We assure you, this is not a lecture.
There will be light appetizers and beverages at this event. To assist organizers, we ask that you register in advance.
This complimentary event is open to members and non-members of the security community. We look forward to seeing you there!
Agenda
5:00pm – 6:00pm: Registration, Networking & Appetizers.
6:00 pm – 7:45 pm: Presentation and Breakout Sessions led by John Hollander (interview techniques, case analysis, and threat and risks assessment with Mathieu Leduc).
7:45 pm – 8:15 pm: Shopify Tour
8:15 pm – 9:00 pm: Informal Networking
About the Presenter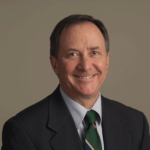 ASIS welcomes John Hollander, a civil litigator from Ottawa who has practiced law for over 30 years. In 2007, John formed the Advocacy Club to train articling students and junior lawyers in the arts of civil advocacy. Since then, it has expanded to include hundreds of participants from many law firms and government organizations. The Club's sessions are based on these principles:
Trainees learn more by doing than by listening to lectures.
Juniors benefit greatly from networking with other like-minded professionals.
Collegiality, professionalism, and competence are interrelated and form the foundation for a successful career.
Learn more by visiting www.advocacyclub.ca